Download a sample booklet and experience Tru for FREE today!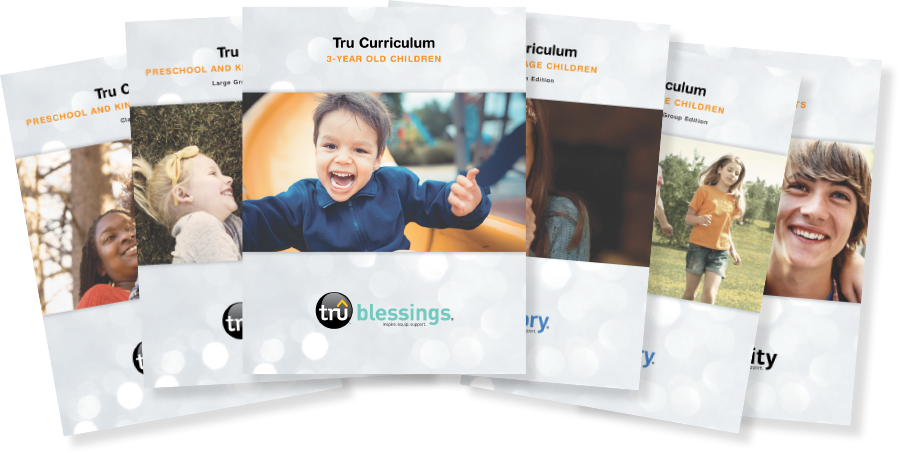 Experience Tru curriculum as you try complete lessons from any Tru age level.
Tru offers curriculum for ages 3 through Middle School. Find out what makes each age group unique!
Explore the "hows" and "whys" of Tru Curriculum with this step-by-step guide.
Download a printable sample booklet and learn more about the upcoming Disciplr 2.0 platform.
First, you'll need to tell us a little about yourself to gain access to the download page. Be sure you enter a correct email address—that is where the access link will be delivered. You can also call  1.800.323.7543, and a friendly ministry consultant will send printed samples (U.S. and Canada Only) directly to your church.